Together with a talented group of global individuals, we are creating an educational system that engages students in dynamic learning.

What is TEACHER EFFECT Qualified
Global Talent Teachers
The educators involved with Teacher Effect are high quality like with Master's degree or higher, or a government-sponsored international student. Cutting-edge training content
We train our teachers using state-of-the art methods from renowned educational institutions. Promote 21st century education
Initiatives with schools
We are not bound to traditional educational models. Rather, we want to work with schools to embrace a new era in education one that is inclusive of global PBL and interactive education.
Mission
Social
Mission
A society where students are fully engaged in learning
Big Idea
We want our teachers to grow with our students, helping them become independent, curious scholars. We are looking for teachers who accept the children in front of them as they are, and who can motivate their students to love learning.
Model
Equip talented foreign teachers from all over the world with cutting-edge teaching methods, and send them as an ambassador in order to change a school culture in Japan.
Model
Our company will provide advanced training to motivated teachers and introduce them to potential schools.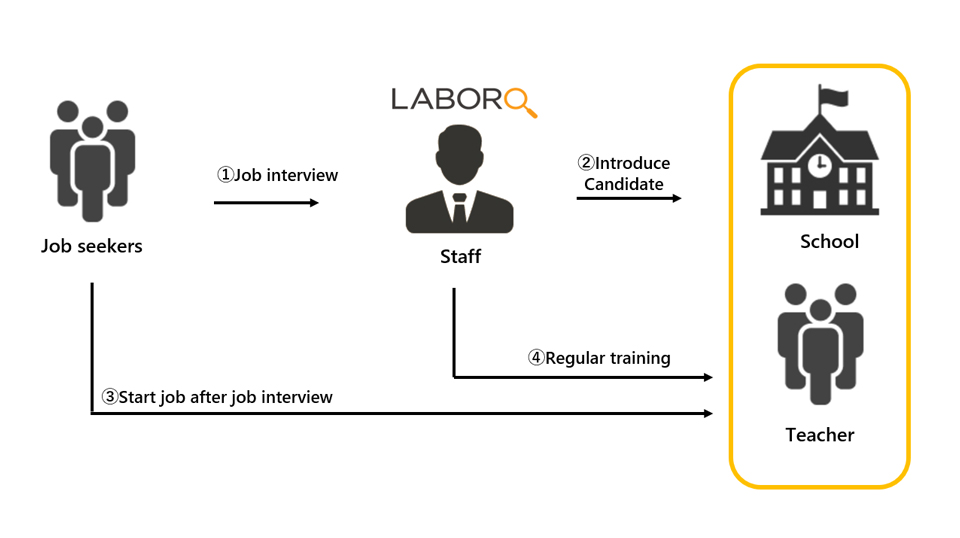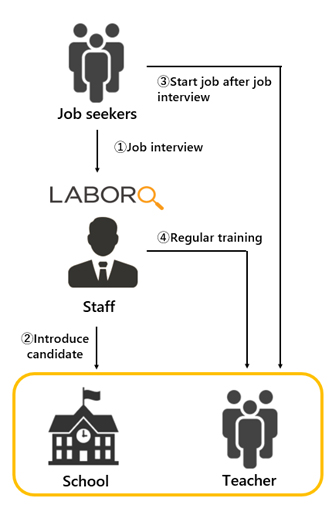 Introduction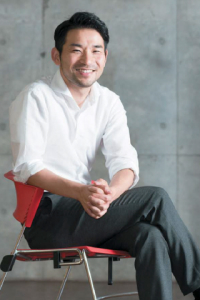 Kazuya Takahashi
After graduating from Keio University and the same graduate school, he learned the lesson design method at the University of Georgia Graduate School of Education and was elected to the National Honor Student Association. After returning to Japan, a private school in Tokyo worked as an English teacher at the school. Since 2016, he has been a professor of the Junior and Senior High School of Engineering, and last year he studied the development of mental and cognitive functions of children at the Utrecht University Graduate School in the Netherlands. Based on the knowledge of educational theory, he continues to practice new lesson styles such as PBL (Project-Based Learning) and active learning. In 2016, he was the first Japanese to be selected as the final candidate for the Global Teacher Award. Currently, I am in charge of developing and implementing a teacher training program as a learning manager for junior high and high schools attached to Kogakuin University. Laboro is involved in launching the education business as the chief executive of the education business.
Award History:Global Teacher Prize Top10、Phi Kappa Phi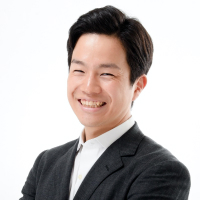 Yusuke Noguchi
Graduated from Keio University, Faculty of Economics. When he was a student, he worked for 3 years at NPO very50 that provides management consulting to Asian companies. Responsible for food companies in Laos, agricultural products market in Indonesia, drink companies in Hawaii. After graduating, joining The Goldman Sachs Group, Inc. and worked as a equity analyst. In 2019, he founded Laboro Inc. to create a place where foreign personnel can play an active role.
Award History:Mensa
Company information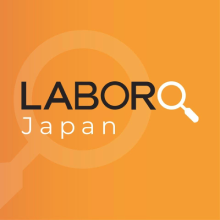 | | |
| --- | --- |
| Company | Laboro Inc. |
| Address | Takada 3-14-21, Toshimaku, Tokyo |
| Representative | Yusuke Noguchi |
| Education business manager | Kazuya Takahashi |
| Date of company establishment | 2019 |
| Business content | Foreign teacher training business, management of foreign recruitment media, pre-employment training |
| Company site | laboro.co.jp |
We equip talented, foreign teachers from all over the world with cutting-edge teaching methods, sending them across Japan as ambassadors of school culture change.
Teacher example
Teacher candidates must be graduate with Master or PhD-level education or
government-sponsored international student.


<Education>
2019- Graduate school of Linguistics, Sophia University
2018 M.A. in Art History, The University of Chicago
2013 Santa Clara University
<Languages>
English(Native)、Japanese(Native)
<Distinctions>
Professional Training Grand, University of Chicago

<Education>
2016 Graduated from Waseda University
2013 Master's degree from Waseda University
2011 Bachelor of Science from Waseda University
<Languages>
English (advanced), Japanese (intermediate)
<Distinctions>
Government scholarship student
Training
Develop teachers with an extremely high self-transformation ability who are interested in educational reform
Mind Set
Value Analysis
Exercises based on psychological research using value cards
Personality Analysis
Based on a study by Professor Seligman at UPenn
Immunity to Change
Research by Professor Robert Kegan at Harvard University
Lego Serious Play
Consulting using LEGO recognized by LEGO
Teaching method
Instructional design (requesting cooperation from Professor Suzuki of Kumamoto University)
5 step lesson plan based on Instructional Design
Minerva University: Course lesson plan
Model school
Our company is based on the premise of 21st century education.
We are walking with schools that are serious about changing education.
keyword
Trying to implement global PBL
Teaching English at the C1 level
Children from all over the world with diverse cultures and values come together
Schools that focus on higher education abroad
Contact Us
Weekdays 9: 00 ~ 17: 00 (except holidays and holidays)